Only animal-based protein, and not plant-based protein, is inversely associated with all-cause and cardiovascular mortality in elderly patients, a new study reports.
The study will come as yet further bad news for devotees of plant-based diets, who must face not only ever-mounting evidence that their diets just don't compare with traditional diets that are rich in animal-based proteins, but also slumping sales which suggest an uncertain future for many of the plant-based industry's biggest brands.
Animal-based protein: inverse association with all-cause mortality and cardiovascular mortality
A prospective cohort study including 1,139 community-dwelling older adults (mean age 75 years, 56% women) living in Tuscany, Italy, followed for 20 years (InCHIANTI study) was analyzed.
Dietary intake by food frequency questionnaires and clinical information were assessed five times during the follow-up. Protein intakes were expressed as percentages of total energy. Time-dependent Cox regression models adjusted for confounders were used to assess the association between plant and animal protein intake, and mortality.
During the 20-years of follow up (mean: 12y), 811 deaths occurred (292 of cardiovascular- and 151 of cancer-related causes). Animal protein intake was inversely associated with all-cause (HR per 1% of total energy from protein increase, 95%CI: 0.96, 0.93-0.99) and cardiovascular mortality (HR per 1% of total energy from protein increase, 95%CI: 0.93, 0.87-0.98). Plant protein intake showed no association with any of the mortality outcomes, but an interaction with baseline hypertension was found for all-cause and cardiovascular mortality (p<0.05).
Overall, the researchers discovered that animal protein was inversely associated with all-cause and cardiovascular mortality in older adults.
These results should come as no surprise if you've been following our recent articles on the subject of plant-based foods. We've already shown how animal-based protein, specifically eggs, red meat and milk are associated with increased height, as well as the rather pathetic lengths scientists are going to in order to make sure vegans don't build up nutritional deficiencies.
We also shown how a low-fat vegetarian diet is linked with significantly lowered testosterone levels and how animal fat is necessary for a healthy, functioning brain.
Plant-based substitutes are loaded with vegetable oils and phytoestrogens, substances which mimic the effects of the "female" hormone estrogen in the human body.. A scientist involved in the creation of plant-based meats even came out recently and admitted that these products are no better than other forms of unhealthy processed food (see below).
If we were to consider the nutritional merits alone, it would be quite clear that animal-based proteins, not plant-based, should be the food of the future, but unfortunately things aren't quite so simple.
Plant-based foods: will they replace animal-based proteins?
Although a recent UK study claims that the number of people eating plant-based alternative foods doubled over the period 2008-2019, it's clear that all isn't well in the world of plant-based alternatives, as reflected in the disastrous ongoing performance of some of their biggest brands, most notably Beyond.
As Zero Hedge reported a month ago, "Beyond Meat plunged 14% after reporting preliminary net revenue for third quarter of about $106 million, missing the estimate of $134.3 million by about 30%, and a huge disappointment to the company's prior guidance which was $120 million to $140 million."
Although the company had issue third-quarter guidance which anticipated a decline in net revenue, the decline was much greater than expected.
Beyond Meat said a number of different factors caused the lag in sales, including the impact of the new Covid-19 delta variant. The company said a Canadian distributor decreased retail orders for longer than expected as its restaurants reopened, and it had expected incremental orders that didn't materialize after one of its large customers changed distributors.
In addition, the company claimed that labor shortages delayed distribution expansion and made shelf-restocking harder, further harming profits.
Operational challenges also hurt its results, Beyond Meat claimed. A Pennsylvania facility lost drinking water for two weeks and another suffered water damage to inventory after severe weather.
Beyond Meat's initial forecast for its third-quarter revenue disappointed investors when the company first released it at the beginning of August.
After soaring grocery sales last year during lockdowns, demand has fallen. At the same time, food service orders haven't rebounded completely yet, even as restaurants operate at full capacity. Executives said last quarter that many eateries were being more conservative with their orders because they were unsure of the impact of the delta variant on business.
Plant-based alternatives just another form of unhealthy processed food, according to top plant-based-food scientist


"HOW DARE YOU!"

A recent review study and accompanying press release from the University of Massachusetts Amherst have provided admissions that most current plant-based meat and dairy alternatives are no better than processed food – something we've described as 'one of the worst things you can eat' and a 'food that makes you ugly'.

Although the press release is entitled 'Food Scientists Aim to Make Plant-Based Protein Tastier and Healthier' and focuses on supposedly positive developments in the future of plant-based meat alternatives, it's difficult to ignore the scientists' admissions about the present state of such products. In short, they satisfy neither the taste nor health claims made about them, and are actually probably very bad for you indeed.

Professor David Julian McClements notes that, although the plant-based food sector is apparently expanding to meet consumer demand, "a plant-based diet is not necessarily better than an omnivore diet from a nutritional perspective."

He notes that plant-based products need to be fortified with micronutrients that are naturally present in animal meat, milk and eggs, including vitamin D, calcium and zinc. They also have to be made to provide the full complement of essential amino acids. 

According to McClements, 'many of the current generation of highly processed, plant-based meat products are unhealthy because they're full of saturated fat, salt and sugar.'

And this is no coincidence. Ultimately, that's what these foods are, by their very nature: highly processed foods – the complete opposite of the foods they are intended to replace.

Click here to read more about this shock admission from somebody whose research is at the heart of making these products
These developments do not come out of a clear blue sky for Beyond Meat. Back in May, we reported that the stocks of a number of plant-based companies, including Beyond Meat, had taken a similar slump, leading many companies to slash their prices in a desperate bid to increase sales.
The strength of the resistance against plant-based alternatives to meat has surprised and disappointed some, not least of all the companies making them. A recent study found that almost three-quarters of Australian men would rather die 10 years early than cut out meat.
Resistance has also come from the legislature in certain parts of the world. Texas lawmakers zeroed in on plant-based meats and passed a bill demanding plant-based meat companies to drop meat-related labels such as "beef" or "chicken" as it is deemed to be misleading to consumers.
Despite strong consumer and scientific indications that plant-based meat alternatives aren't what consumers want to eat or should eat, don't expect that to stop manufacturers, retailers and governments from pushing them.
As the debate about climate change and the environment takes on an increasingly alarmist tone, commentators with links to government are already suggesting meat taxes and that governments will have to find ways to "force people to eat less red meat."
The UK government's National Food Strategy, a government investigation into the future of food in the UK, recently reported that algae and plant-based meat would have to make up a significant proportion of people's diets in the UK if the government is to meet its carbon targets.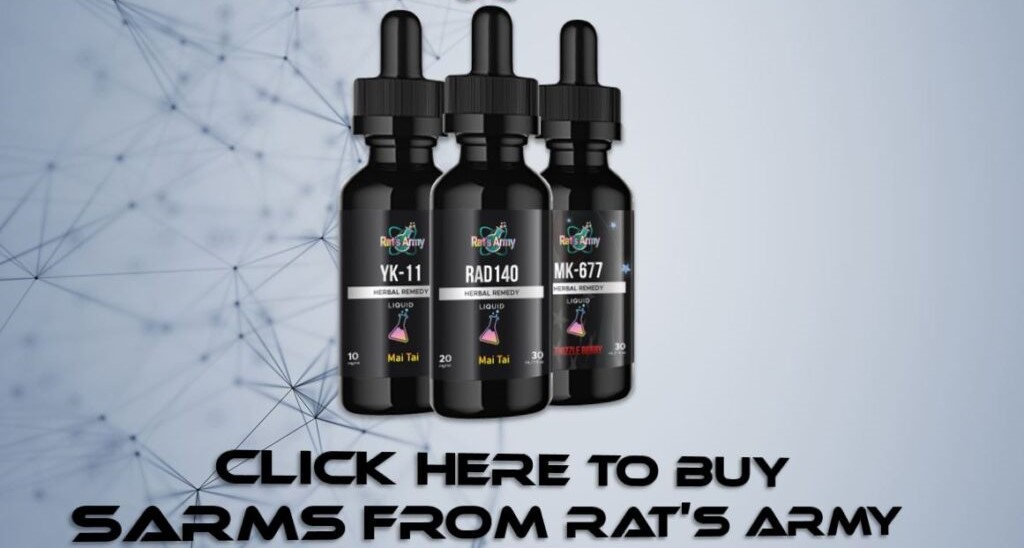 Don't hesitate to email us at [email protected] for personalized coaching and a client questionnaire if you'd like DEDICATED tailor-made personal training on strength training, building muscle, losing fat, developing athleticism, and more — all to your liking, lifestyle, habits, and taste!
Otherwise, don't forget to claim your FREE eBook detailing how to lose 20lb of fat while building muscle in 12 weeks! You can claim it here.
Alternatively, you can pick up a FREE eBook on fundamental strength principles offering an introductory workout program.