Is phenomenal bench presser Danial Zamani due to snatch Julius Maddox's Bench Press world record and become the first man to bench the unthinkable 800lb barrier?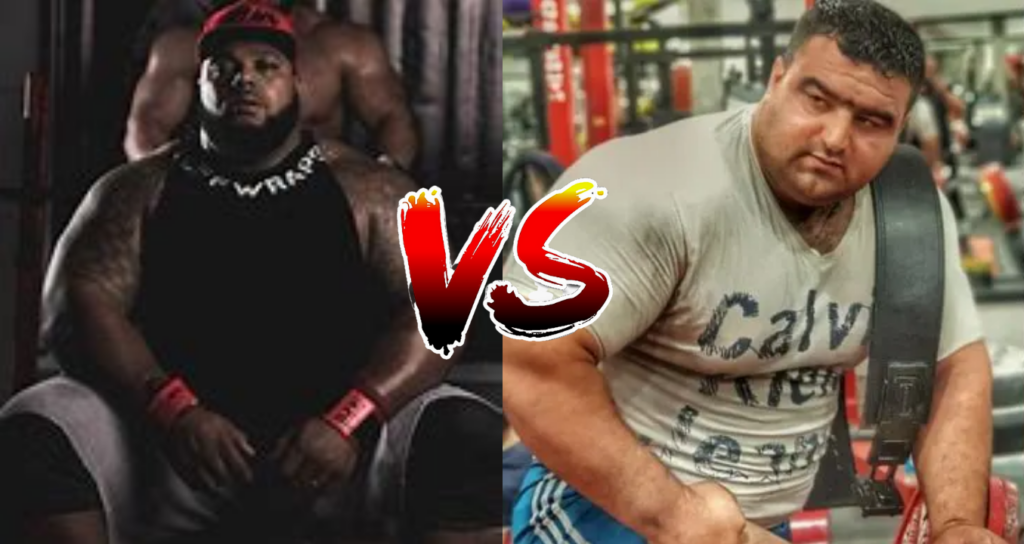 Julius Maddox is widely regarded as the best bench presser in the world, having broken the world raw bench record multiple times since 2019.
Maddox's most recent bench record came two months ago, when he benched a massive 354.7kg. Although he failed in his attempt to be the first man to bench 800lb raw, he will no doubt try again in the near future.
Danial Zamani: the Man To Take Julius Maddox's Bench Press World Record?
Another lifter who is making waves in the world of raw benching is Danial Zamani, an Iranian powerlifter. Since transitioning from equipped benching, where he owns an 800lb+ PR, he has quickly been gaining ground on Maddox and his raw record.
In recent weeks, the Iranian beast has posted videos of himself benching 325kg and 330kg raw in the gym, placing him less than 25kg shy of the world record. It is clear from the footage of the 330kg press that Danial still has plenty more left in the tank.
danialzamani1_saplement on Instagram: "325 kg raw ?????? . ارائه برنامه تمرینی حرفه ای از مبتدی تا حرفه ای و فروش مکمل‌های ورزشی و تمامی لوازمات پاور و ورزشی دایرکت و…"
Maddox already recognises the threat posed by Zamani, but as he made clear in a recent Q&A on his Youtube channel, he welcomes the challenge, believing it will help spur him on to further greatness.
"This guy is a tank. If anyone at this point in time will give me a run for money, in the next year, it will be Danial.
"A lot of people will throw that in my face and act like I'm scared, that my title is at stake. Guys, that's the whole point of this sport, is to outdo one another. So why would I be mad if someone came along to outdo me?
"That's not going to do anything but challenge me to work harder. When it comes to someone who's literally breaking down the barriers, it's Danial. But you got to understand, this gives me the opportunity to have a challenge.
 
Our amazing bench press programme, written by a former competition powerlifter. Get it here.
If you're interested in building the biggest bench press you can, or if you just want to get better at one of the truly fundamental strength lifts, we have an amazing bench-specific programme available on our Gumroad page.
You'll get:
4-week programs for beginners, intermediates, and advanced lifters
Spreadsheets to track you progress in each program
Original training philosophies to attack strength weaknesses
A detailed autobiography of how the author, a competition powerlifter, benched over 400lb, natty.
Tailor-made programs for each of three potential mechanical weaknesses
A detailed set-up checklist to ensure good form
A list of replacement exercises if necessary equipment is unavailable
A guide with exercise choices that will strengthen your other lifts
Dozens of tips to help you become a stronger bench presser
The programme is designed for natural lifters. There's absolutely no reason why, with our expert advice, you can't reach a 400lb bench press without reaching for a syringe!
Try this one tricep builder to help you bench big!