Eating out regularly has been linked with a higher risk of an early death, according to a study, spelling bad news if you're a foodie
IT'S F****** RAW!
Eating Out and Early Death
As social distancing restrictions begin to be lifted in some parts of the world, many will be looking forward to eating out again with their friends and family. But a new study suggests that eating out regularly may actually be bad for you – even if you aren't unlucky enough to find yourself visiting one of the diabolically bad restaurants in Kitchen Nightmares.
A new study, in the Journal of the Academy of Nutrition and Dietetics, draws a clear link between regular dining outside the home and an increase in all-cause mortality.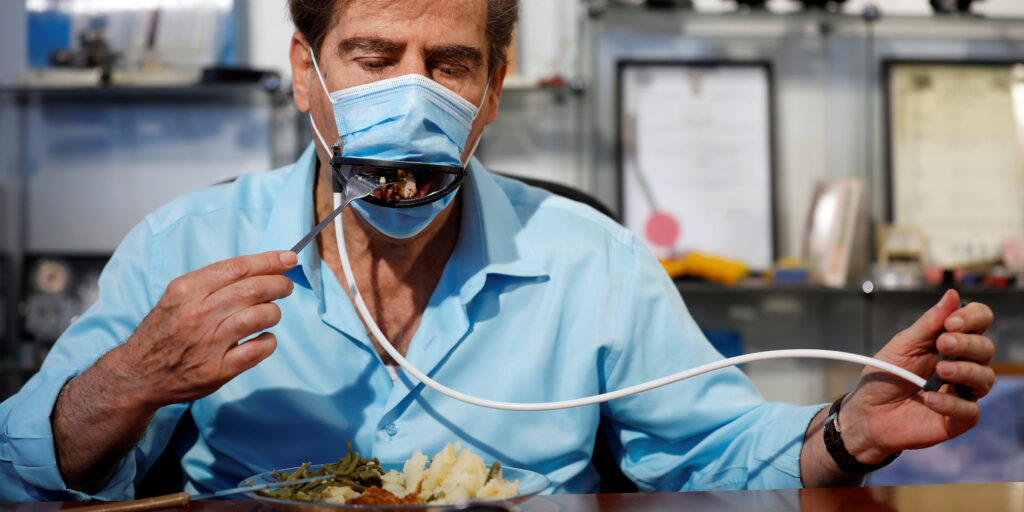 The US Department of Agriculture recently estimated that Americans' daily energy intake from food from outside the home increased from 17% in 1977-1978 to 34% in 2011-2012. Over that same period, the number of restaurants increased significantly. Whether this increase will continue remains to be seen, as the true cost of the global pandemic, which has already forced 3 million out of hospitality work in the US alone, becomes clearer.
(3) Gordon Squeezes The Fat Out Of His Sandwich | Kitchen Nightmares – YouTube
As we note in our dieting bible, Dieting Done Right, which is available from Gumroad, restaurant food is usually far more calorific and less healthy than home-cooked equivalents, for a variety of reasons. One of the principal reasons may be that more fat is used in the cooking of the food, and this may also, depending on the quality of the establishment, be low-quality vegetable oil, which is extremely bad for you.
Our amazing dieting bible, Dieting Done Right, available now from Gumroad
The study is the first of its kind to rigorously investigate the link between eating out and all-cause mortality.
The researchers analysed questionnaires completed in face-to-face interviews by 35,084 adults aged 20 years or older, as part of the National Health and Nutritional Examination Survey 1999-2014. Respondents answered questions on their dietary habits, including the number of meals they ate that had been prepared away from home.
The study notes that:
'During 291,475 person-years of follow-up, 2,781 deaths occurred, including 511 deaths from cardiovascular disease and 638 death from cancer. After adjustment for age, sex, race/ethnicity, socioeconomic status, dietary and lifestyle factors, and body mass index, the hazard ratio of mortality among participants who ate meals prepared away from home very frequently (2 meals or more per day) compared with those who seldom ate meals prepared away from home (fewer than 1 meal/wk) was 1.49 (95% CI 1.05 to 2.13) for all-cause mortality, 1.18 (95% CI 0.55 to 2.55) for cardiovascular mortality, and 1.67 (95% CI 0.87 to 3.21) for cancer mortality.'
'The take-home message is that frequent consumption of meals prepared away from home may not be a healthy habit. Instead, people should be encouraged to consider preparing more meals at home,' concluded the researchers.
(3) Gordon Finds PLASTIC In His Food | Kitchen Nightmares FULL EPISODE – YouTube
'It is important to note that the study design for this research examines associations between frequency of eating meals prepared away from home and mortality. While encouraging clients to consider preparing healthy meals at home, registered dietitian nutritionists might also focus on how selections from restaurant menus can be healthy. Tailoring strategies to each client by reviewing menus from restaurants they frequent can help them make healthy food choices.'
This is sensible advice. For many, especially those whose job requires them regularly to eat socially, dining away from home is not something that can be easily avoided without causing offence or inconvenience. In such cases, there are numerous strategies that can be employed to mitigate the potential damage done, while still ensuring enjoyment for all involved.
We discuss such strategies, and much much more, in our dieting bible, Dieting Done Right, which is available on Gumroad individually, or as part of our Demigod Diet bundle, which includes a book of delicious healthy recipes and a detailed guide to using ketogenic dieting to blast fat and get in the best shape of your life.