Yesterday, California's highest court upheld an $86 million settlement in a glyphosate case, rejecting a legal challenge by Monsanto Co.
The enormous damages were awarded to Alva and Alberta Piliod, a couple who developed cancer after spraying the company's Roundup weed-killer in their yards for 30 years.
The state Supreme Court's denial of review essentially upholds an appeals court ruling in favour of the Pilliods.
In August, that court found that Monsanto was at fault for knowingly marketing a product whose active ingredient, glyphosate, could be dangerous.
Monsanto's parent company, Bayer, has said it would stop selling the current version of Roundup for home and garden use starting in 2023 and would replace the glyphosate with another ingredient subject to federal and state approval.
What is glyphosate?
Glyphosate is a broad-spectrum herbicide. It can't be used to kill specific weeds or plants, but instead kills most broadleaf plants in the area it is used. It works by inhibiting the action of a plant enzyme that is needed for the production of three amino acids, which are essential to protein synthesis and growth. This is what kills the plant.
Glyphosate is absorbed into plants mainly through the leaves, and only tiny amounts of it are absorbed via the roots. As a result, glyphosate is only effective at killing growing weeds and grass, and cannot stop seeds from germinating. Once it is absorbed into the plant structure, glyphosate spreads all around the plant, to its roots and leaves.
In another article, we noted that Glyphosate was first developed by Monsanto as a means to replace the toxic endocrine-disrupting herbicide Atrazine. But that never happened, and now Atrazine and Glyphosate are most commonly used together in an ultra-toxic cocktail; if one chemical won't kill the weed, the other will.
Glyphosate is not only used on agricultural land, however. It's used on public parks, school sports fields and in private gardens, just like Atrazine. And, of course, residues remain in the foods you eat, if they've been treated with it, and in the drinking water, as a result of run-off. Glyphosate is chemically stable in water and is not subject to photochemical degradation (i.e. it is not broken down by sunlight).
The sad truth is that, although you might think you'd be at greatest risk of exposure in agricultural areas like the Midwest where the chemical is used in its greatest concentrations, you can't really escape Glyphosate. This is the story of life in the modern world when it comes to toxic chemicals, whether we're talking about Glyphosate, Atrazine or xenoestrogens like pthalates and BPA.
Recently, we reported that microplastics, which can carry a toxic freight of xenoestrogens, circulate globally on weather currents and can reach areas where even humans have yet to set foot.
The Mediterranean diet, championed for its health benefits, may put you at far greater risk of pesticide exposure than a typical unhealthy Western diet, new study finds



The so-called Mediterranean diet, rich in fruit and veg, nuts and wine has been advocated for many decades as one of the healthiest that you can follow, with advocates pointing to the length and quality of life of Mediterranean peoples, especially Italians, as living proof of its beneficial effects.

But now a new study is showing that the Mediterranean diet has a hidden downside that could be putting adherents at serious risk: increased pesticide exposure.

The study, from Australia's Southern Cross University, shows that a Mediterranean diet can lead to three times the intake of pesticides as following a diet including processed food, red meat, sugar and high-fat dairy.

Click here to read more about this surprising new study – and how you can reduce your exposure to toxic chemicals
One of the most persistent concerns with Glyphosate has been its potential carcinogenic properties from repeated exposure. According to public statements, Bayer Pharmaceuticals, which acquired Monsanto in 2018, is facing 125,000 lawsuits relating to health effects from Glyphosate.
Thousands of consumers have filed Roundup cancer claims alleging they developed non-Hodgkin's lymphoma, b-cell lymphoma, leukemia and other forms of cancer after using the weed killer.
The first non-Hodgkin's lymphoma lawsuit came before a jury in 2018 and resulted in a landmark $289 million verdict against Monsanto. The award has been reduced twice, but the plaintiff, Dewayne Johnson, and his family should receive $20 million.
In 2020, Bayer agreed to a $10.9 billion dollar Roundup settlement, and has since put aside a further $2 billion for future lawsuits. Clearly, the claims are not going to keep coming.
A number of studies have linked Glyphosate exposure to increased risks of forms of cancer like Non-Hodgkin's Lymphoma (NHL), in Europe and the United States. A 2019 study from the University of Washington, for instance, concluded that high exposure to Glyphosate increased a person's risk of NHL by 41%.
There are other health concerns too, many of which relate to:
So what can you do to reduce your exposure? First of all, you can reduce or eliminate entirely all non-organic food from your diet. Processed food, in particular, is likely to contain Glyphosate (see this lab report of a test conducted on five popular products in the US), another reason why it should be avoided at all costs.
Even so, you should still wash all fruit and vegetables thoroughly, because cross-contamination can occur in a variety of different ways.
With regard to meat and meat-products, try to buy from trusted local sources. That way you can be sure not only that the animals are treated kindly but also that they aren't given feed containing glyphosate.
Consider installing a reverse-osmosis water filter with a carbon filter for your drinking water.
As we said, though, with regard to xenoestrogens, it may be impossible to reduce your exposure totally. But the more you can remove this potentially carcinogenic chemical and others from your body and environment, the better off you're likely to be.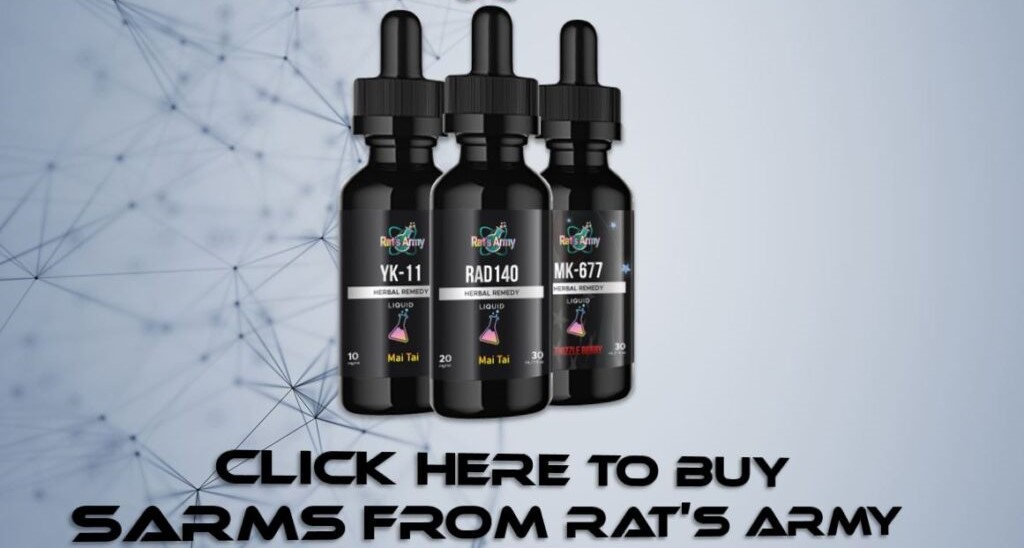 Don't hesitate to email us at [email protected] for personalized coaching and a client questionnaire if you'd like DEDICATED tailor-made personal training on strength training, building muscle, losing fat, developing athleticism, and more — all to your liking, lifestyle, habits, and taste!
Otherwise, don't forget to claim your FREE eBook detailing how to lose 20lb of fat while building muscle in 12 weeks! You can claim it here.
Alternatively, you can pick up a FREE eBook on fundamental strength principles offering an introductory workout program.