Last week, Larry Wheels broke another personal record. The powerlifter completed 5 reps on a barbell row with 6 plates, weighing in at 573.2 lb.
Larry Wheels Barbell Row Massive PR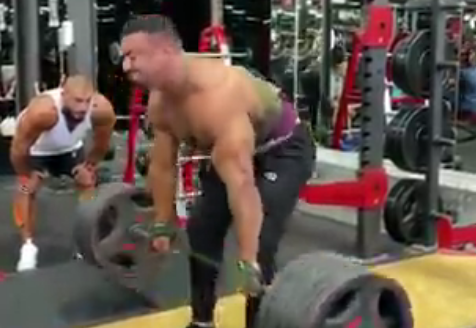 At the third rep, Wheels was struggling but pushed through the remaining two. "It actually didn't feel too bad, to be honest. It deadlifted very easy, so I knew that I would be able to row. That first rep came up no problem. That was fun," Wheels said after the set.
To Watch the video, click here.
The powerlifter has been breaking personal records in weight training right and left this year. On April 7, Wheels broke a personal record on a squat with 801.6lb. In March, Wheels broke a personal record with a 700 lb deadlift for ten reps.
Fitness Volt has this to say about Wheels:
To say that Wheels reached a new personal record is like saying that the sun rose this morning. This is something that we almost always see from the powerlifting phenom, which is why people call him the PR wrecking machine. No matter the exercise or what body part he is training, it seems like Larry is always pus
Ryan Crowley, who recently tore his pec with Larry Wheels spotting him on the incline bench, commented: "I don't want you tearing that back now be careful please."
"You're literally insane," Crowley also added.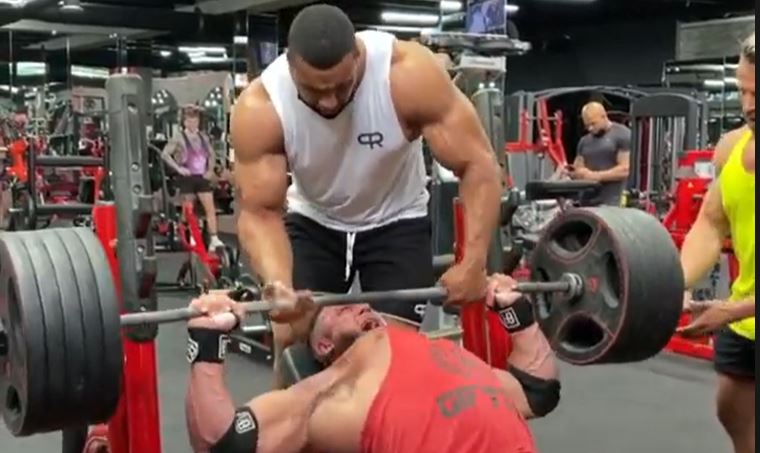 Don't hesitate to email us at [email protected] for personalized coaching and a client questionnaire if you'd like DEDICATED tailor-made personal training on strength training, building muscle, losing fat, developing athleticism, and more — all to your liking, lifestyle, habits, and taste!
Otherwise, don't forget to claim your FREE eBook detailing how to lose 20lb of fat while building muscle in 12 weeks! You can claim it here.
Alternatively, you can pick up a FREE eBook on fundamental strength principles offering an introductory workout program.