A new study has warned that exposure even to low levels of organophosphate esters (OPEs), chemicals used as fire retardants, could cause damage to children's brains, reducing IQ, attention and memory.
These chemicals are commonly found in plastic toys, electronic device including smartphones, pushchairs, mattresses and pieces of furniture.
OPEs: a risk to kids' brain development
Dr Heather Patisaul, of Carolina State University, one of the principal researchers, said: "The use of organophosphate esters in everything from TVs to car seats has proliferated under the false assumption that they're safe.
"Unfortunately, these chemicals appear to be just as harmful as the chemicals they're intended to replace but act by a different mechanism.
"Organophosphate esters threaten the brain development of a whole generation. If we don't stem their use now, the consequences will be grave and irreversible.
"In many products, they serve no essential function while posing a serious risk, especially to our children."
OPEs are generally used to meet fire-safety regulations.
Research has already shown that OPEs can transfer from a product, say a smartphone, on to a person's face and hands and into their body.
Tests have even found OPEs present in breastmilk, meaning they can be transferred directly to a feeding baby.
The new study, published in the journal Environmental Health Perspectives, concluded that OPEs should be eliminated or reduced "as quickly as possible".
It said: "Alternatives should be assessed for essential uses and investment made in developing innovative solutions without the use of harmful chemicals.
"Based on scientific research and education, government and business should be able to rapidly reduce new uses of OPEs for healthier products, people and ecosystems."
It's also worth noting that OPEs are also known endocrine-disruptors, i.e. hormone-disruptors. The study states that, "OPEs also have the potential to induce endocrine disruption in humans and other organisms, as well as in cells."
Endocrine-disruptors: an insidious and ubiquitous threat to health
The ubiquity of endocrine disruptors has been blamed for a growing fertility crisis that could lead to a global disaster in the coming decades.
On March 10, Politico ran an article with the headline, 'No more babies? The hormone-altering chemicals threatening human procreation', to coincide with the release of a new book on the subject by Dr Shanna Swan, a world expert on reproductive health at Mount Sinai, New York.
By 2045, according to Swan, the majority of men may no longer be able to reproduce because of the effects of harmful chemicals from a variety of sources.
"We're about 40 years behind global warming, in terms of awareness", she notes, and yet the threat to human survival is just as great as, if not greater than, our concerns about greenhouse gas emissions.
Following Swan's projections from the available data, in 2045 the sperm count of the median man will reach zero. This means that one half of all men will have no sperm at all, and the other half will have an amount that is barely more than zero.
The implications are obvious: no sperm, no babies. Such a scenario has already been dubbed 'Spermageddon'.
But it's not just xenoestrogens that are responsible for the precipitous decline in male fertility we're witnessing. Dr Swan also points to a variety of other factors that seem to be at work, including the use of contraceptives, obesity, smoking and 'cultural shifts', a rather vague term which would have deserved further explanation.
Could it be that as men behave – or are given less room to behave – in less stereotypically manly ways, they may actually become so? There may be other biological factors at work too, she suggests, pointing to the collapse in testosterone levels in western men over the last half century.
Babies riddled with microplastics: scary new research


Shocking new research has shown that babies have up to 15 times more microplastic in their bodies than adults. This worrying new evidence will only add to fears that microplastic pollution has already got totally out of hand and will have serious effects for years to come, even if we begin to introduce measures to curb it right away.

Researchers at the New York University School of Medicine compared stool samples from newborns, infants and adults to ascertain concentrations of two different kinds of plastic in them. All of the subjects were from New York State.

The team were looking for two common kinds of microplastic, polyethylene terephthalate (PET) and polycarbonate (PC).

First of all, they noticed that all of the samples contained at least one of the two types of microplastic they were looking for. This shouldn't be surprising, given what we already known about the ubiquity of these substances.

The real shock came when they compared the baby samples to those of the adults. In the baby samples, there were at least TEN times as much microplastic. Yes, that's right: TEN times.

How could this be happening? Read our article on the subject to find out more.
Although falling testosterone levels are a fact of life for all men as they age – after the age of 30, a man can expect to lose 1% of his natural testosterone every year for the rest of his life – this natural reduction pales in comparison with the society-wide collapse in T levels that has occurred over the second half of the twentieth and the first quarter of the twenty-first century.
Men today have considerably less T than men of the same age even a single generation ago. A 2007 study in the Journal of Clinical Endocrinology and Metabolism showed a significant reduction in the T levels of men since the 1980s. A 60-year-old American man in 2004, for example, had 17% less testosterone than a 60-year-old American man in 1987.
While the collapse of testosterone is likely to be linked to the ubiquity of the xenoestrogenic chemicals Swan warns about, sedentary lifestyles and the consumption of phytoestrogens are also likely to be playing a large role.
So what's the solution? Is there any way we can avoid the dreaded male fertility destroying Spermageddon?
Here at Herculean Strength we believe nothing is inevitable. What we advocate is a targeted approach that reduces our exposure to endocrine-disrupting substances, whether industrial or natural, as much as possible, and encourages a healthy, active lifestyle and diet that maximises natural testosterone production — and, in turn, boosting male fertility.
We've already devoted a series of articles to the dreadful effects of low testosterone, including its effects on mental health; the industrial compounds such as xenoestrogens and microplastics that are disrupting our hormones; foods that will boost your testosterone and foods that will lower it; and testosterone-boosting natural compounds. These articles, which include practical guidance on how to rebalance your hormones and optimise your masculinity, will serve as the basis for a full book on the subject, which we have tentatively named Reclaim Your Masculinity.
Regarding dropping male fertility: act like the fate of the species depends on your choices – because this time it really might.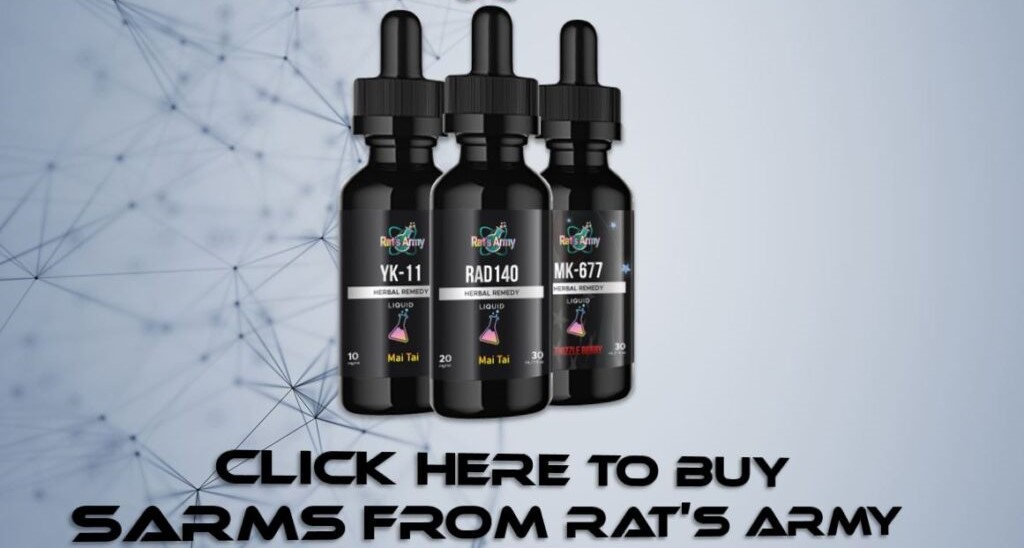 Don't hesitate to email us at [email protected] for personalized coaching and a client questionnaire if you'd like DEDICATED tailor-made personal training on strength training, building muscle, losing fat, developing athleticism, and more — all to your liking, lifestyle, habits, and taste!
Otherwise, don't forget to claim your FREE eBook detailing how to lose 20lb of fat while building muscle in 12 weeks! You can claim it here.
Alternatively, you can pick up a FREE eBook on fundamental strength principles offering an introductory workout program.