Phthalates, common chemicals found in a wide variety of consumer products, may be responsible for as many as 107,000 premature deaths a year among people aged 55-64 in the United States, according to new research in the journal Environmental Pollution.
The research is yet further evidence that phthalates, which have already been attributed a whole host of negative health effects, are serious bad news, and that limiting your exposure to such chemicals should be a priority.
Phthalates and premature deaths
The new study, from academics at a number of different US universities, estimates that between 91,000 and 107,000 adults between the ages of 55 and 64 could be dying prematurely as a result of exposure to these chemicals.
People with the greatest levels of phthalates had a greater risk of all-cause mortality (death from all causes), especially cardiovascular mortality.
As well as the great personal cost of these deaths, the study estimated they could cost the US about $40 to $47 billion each year in lost economic productivity.
"This study adds to the growing data base on the impact of plastics on the human body and bolsters public health and business cases for reducing or eliminating the use of plastics," said lead author Dr. Leonardo Trasande.
The research team analyzed data including phthalates found in urine samples obtained from adults who participated in the U.S. National Health and Nutrition Survey from 2001 to 2010. The researchers limited their analysis to those whose cause of death had been tracked through 2015.
They focused on a subgroup of Americans between 55 and 64, since previous studies had based their estimates of phthalate-driven death on this population. This allowed the team to compare their estimates to these previous estimates directly.
In addition, the researchers used data from the U.S. Centers for Disease Control and Prevention Wonder database, the U.S. Census Bureau, and models from earlier studies to estimate the economic cost of early death for this group.
Researchers controlled for preexisting conditions such as heart disease, diabetes, cancer and other common conditions, as well as bad eating habits, physical activity and body mass, and levels of other known hormone disruptors such as bisphenol A or BPA, he said.
"Our research suggests that the toll of this chemical on society is much greater than we first thought," says Dr. Trasande. "The evidence is undeniably clear that limiting exposure to toxic phthalates can help safeguard Americans' physical and financial wellbeing."
Phthalates are already known to be endocrine-disruptors – chemicals that disrupt the body's hormonal system – but the extent of the damage they appear to be causing
Previous research has already connected phthalates with reproductive problems, such as genital malformations and undescended testes in baby boys and lower sperm counts and testosterone levels in adult males. Studies have also linked these chemicals to childhood obesity, asthma, cardiovascular issues and cancer.
Phthalates are often referred to as 'everywhere chemicals' because they are, quite literally, everywhere.
They are added to consumer products such as PVC plumbing, vinyl flooring, rain- and stain-resistant products, medical tubing, garden hoses, and children's toys to make the plastic more flexible and harder to break.
Other common sources of exposure include the use of phthalates in food packaging, detergents, clothing, furniture and automotive plastics. Phthalates are also added to many personal care items such as shampoos, soaps, hair sprays and cosmetics.
BPA makes fish – and people? – fat



A new study has provided further insight into the negative effects of (BPA) endocrine (ie. hormone)-disrupting chemicals. As well as wreaking havoc with your hormones and fertility, BPA exposure can also make you fat by stimulating receptors that are involved in regulating appetite, leading to overeating.

The effects of exposure to BPA and TBBPA, another similar compound, were examined in the case of zebrafish, through a variety of analytical methods. The researchers found that exposure to these chemicals at levels now commonly found in the environment was enough to induce hyperphagia (overeating) and obesity in adult males.

Click here to read more
Chemical industry representatives have been quick to rubbish the study's findings.
The American Chemistry Council, which represents the US chemical, plastics and chlorine industries, shared a statement with CNN.
"Much of the content within Trasande et al's latest study is demonstrably inaccurate."
The statement added that the study treated all phthalates as a single group and failed to mention that the industry says high-molecular-weight phthalates like DINP and DIDP have lower toxicity than other phthalates.
"Studies such as these fail to consider all phthalates individually and consistently ignore or downplay the existence of science-based, authoritative conclusions regarding the safety of high molecular weight phthalates."
Trasande would be the first to acknowledge that the study has some limitations, mainly because human studies cannot match the gold standard for scientific research due to ethical concerns.
I'm never going to tell you this is a definitive study. It is a snapshot in time and can only show an association."
Learning exactly how phthalates affect the body would require a double-blind randomized clinical trial, he said. Yet such a study will never be done, he added, "because we cannot ethically randomize people to be exposed to potentially toxic chemicals."
"But we already know phthalates mess with the male sex hormone, testosterone, which is a predictor of adult cardiovascular disease. And we already know that these exposures can contribute to multiple conditions associated with mortality, such as obesity and diabetes," he added.
Our advice is to limit your exposure to such chemicals as much as possible. If you want to know how to do that, read our one-stop primer on endocrine disruptors. Reducing your exposure to harmful chemicals is one of the central pillars of our much-anticipated program Reclaim Your Masculinity, which we will be launching soon. Watch this space!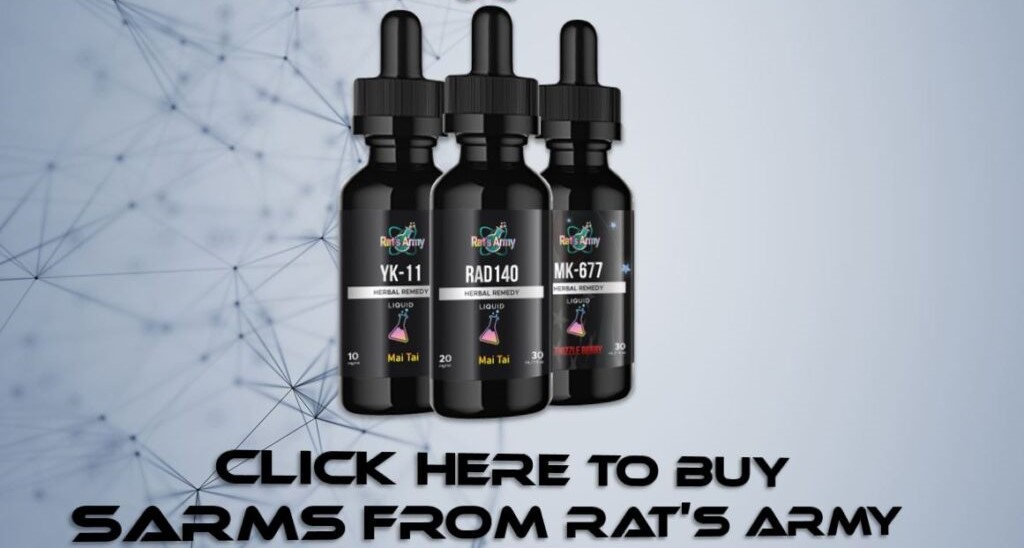 Don't hesitate to email us at [email protected] for personalized coaching and a client questionnaire if you'd like DEDICATED tailor-made personal training on strength training, building muscle, losing fat, developing athleticism, and more — all to your liking, lifestyle, habits, and taste!
Otherwise, don't forget to claim your FREE eBook detailing how to lose 20lb of fat while building muscle in 12 weeks! You can claim it here.
Alternatively, you can pick up a FREE eBook on fundamental strength principles offering an introductory workout program.