Posterior Pelvic Tilt can have disastrous consequences if you're a serious lifter and if you intend to keep good posture for the remainder of your life.
As a sufferer of Posterior Pelvic Tilt and naturally shocking hip mobility, I can tell you that this condition that leaves your butt looking like Hank Hill's is no joke — and should be taken seriously.
This version of Pelvic Tilt is uncomfortable and may need constant care to avoid taking a severe toll on your body.
What is Posterior Pelvic Tilt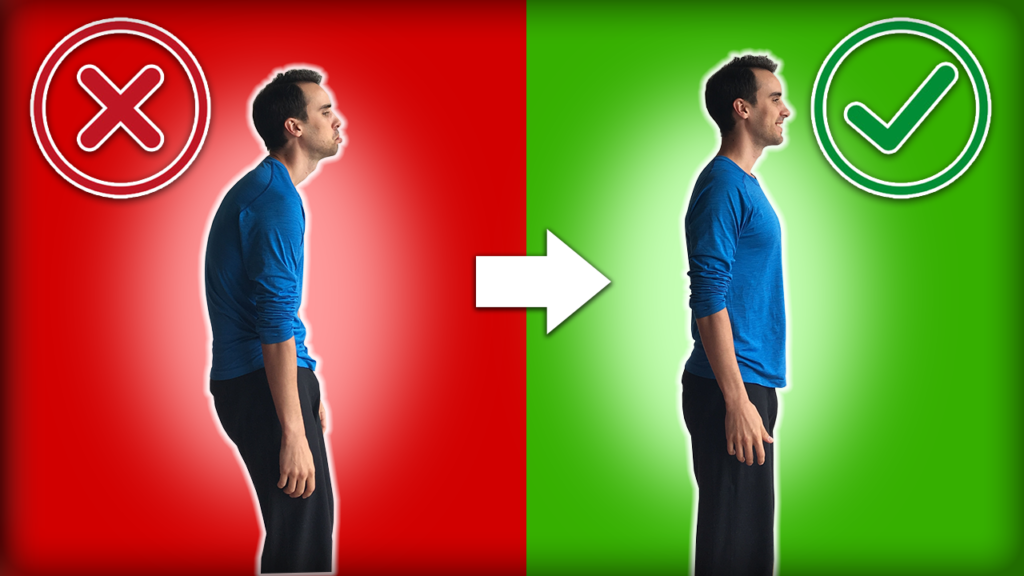 It is a condition brought about by various causes where the bottom of the pelvis is slightly tucked in and causes lower back rounding.
In an age of rampant obesity and sedentary lifestyle, Posterior Pelvic Tilt is increasingly common.
Growing up, I was both obese and sat on those uncomfortable school chairs in the worst way possible, with a slouch and my lower back making contact to the seat. My lower back was almost constantly arched and hurting.
And the condition has led to life-changing lower back issues.
Serious lifters who suffer from Posterior Pelvic Tilt should proceed with extra caution on a variety of exercises. Buttwink may set in on exercises such as Squats, Deadlifts, and Barbell Row variations.
Over time, buttwink can cause a variety of issues and injuries — especially lumbar spine problems and compression.
If you are keen to lift heavy for a long time, you must ensure that your form is tip-top.
Your posture and motor patterns may also be skewed by this form of pelvic tilt.
Moreover, serious athletes can have their top speed limited by an inefficient gait as a result of Posterior Pelvic Tilt.
And that's not to add the other host of potentially debilitating discomfort that can come with this fixable condition.
You should seek to implement lifestyle changes and mobility routines to fix your pelvic tilt.
If you need a training program to take you to the next level, check out our collection here
How to Fix Posterior Pelvic Tilt
Like with fixing a bad posture, the first thing that must take place in fixing Posterior Pelvic Tilt must come a lifestyle shift.
You must conscientiously look to hold good posture and avoid a sedentary lifestyle as much as possible.
And this includes your lifts in the gym; you must seek to alter your form to avoid buttwink in the Squat or other similar misalignments.
Again, a conscientous effort to correct improper bar paths/motor patterns must take place.
Slouching is a particularly damaging habit that can directly contribute to these pelvic abnormalities.
Holding excess fat may also contribute towards lower back and pelvic issues — especially pertaining to mobility.
A proper stretching and mobility routine must be undergone to start bringing the affected area back to place.
Stretches and drills that can alleviate Posterior Pelvic Tilt include:
Hip Flexor Stretches
Glute Stretches
Hamstring Stretches
Quad Stretches
Adductor Stretches
Improved Hip Mobility
Spinal Decompression
Yoga Poses
Check out our master article on Stretching and Mobility to see tutorials on these movements.
If you need a training program to take you to the next level, check out our collection here.
Don't hesitate to email us at [email protected] for personalized coaching and a client questionnaire if you'd like DEDICATED tailor-made personal training on strength training, building muscle, losing fat, developing athleticism, and more — all to your liking, lifestyle, habits, and taste!
Otherwise, don't forget to claim your FREE eBook detailing how to lose 20lb of fat while building muscle in 12 weeks! You can claim it here.
Alternatively, you can pick up a FREE eBook on fundamental strength principles offering an introductory workout program.