Childhood obesity has risen at a "staggering" rate during the global pandemic, shocking new research has revealed.
At the time of writing, schools have faced three academic years' worth of disruption. During this period, schoolchildren have spent an unprecedented amount of time isolated from their peers and in front of screens in order to keep up with their learning. Childhood obesity rates have skyrocketed as a result.
According to a paper circulated last week by the Centers for Disease Control and Prevention, body mass index (BMI) in a sample of 430,000 children increased between March and November 2020 at almost twice the rate that it did before the pandemic began. The changes were especially noticeable among elementary-aged children and children who were already overweight or obese.
Childhood obesity during the pandemic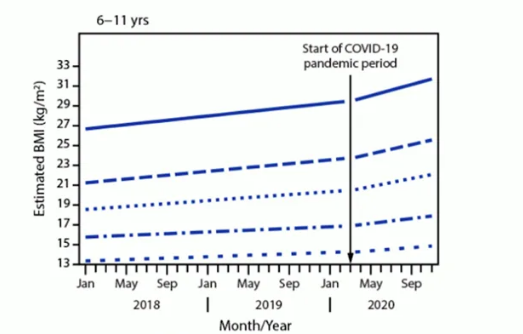 Michelle Demeule-Hayes, director of a clinical weight-loss program at Baltimore's Mt. Washington Pediatric Hospital, called the trends in childhood obesity "staggering."
"It's never been this bad," she added. "So the research is definitely accurate."
A number of other studies published in recent months have echoed the CDC paper's findings. A study published in the Journal of the American Medical Association (JAMA), which we reported on, showed that rates of being overweight and obese have increased alarmingly among children in California aged 5 to 17.
As we noted in our article on the JAMA study of childhood obesity,
The proportion of overweight or obese increased among 5- through 11-year-olds from 36.2% to 45.7% during the pandemic, an absolute increase of 8.7% and relative increase of 23.8% compared with the reference period (Table). The absolute increase in overweight or obesity was 5.2% among 12- through 15-year-olds (relative increase, 13.4%) and 3.1% (relative increase, 8.3%) among 16- through 17-year-olds. Most of the increase among youths aged 5 through 11 years and 12 through 15 years was due to an increase in obesity.
Two other studies (one, two) have shown that there was a particularly strong increase among certain subgroups, namely Hispanic, African-American, publicly insured and low-income children.
According to one of the authors of the JAMA paper on childhood obesity,
"The increase in obesity over the 11 months [we] analyzed compares to the increase seen in national data over almost the last two decades. "Children who have social and financial disadvantages, who live in school districts with less money or…less access to parks and meal programs may have additional challenges returning to healthy weights."
For many healthcare professional such as Demeule-Hayes, mentioned above, the research is simply confirmation of the realities they face treating overweight and obese children on a daily basis.
Investigating the causes of this shocking rise in childhood obesity
The causes of these shocking changes in childhood obesity levels are still being investigated, but it should be clear enough to anybody with half a brain that the serious disruptions to normal social, physical and eating routines is surely to blame.
In an article on what we've dubbed "the Post-Pandemic New Normal", a new baseline state of even worse physical and mental health than before the pandemic, we wrote the following:
When looking for the causes of this increase [in childhood obesity] , we must look to the deep changes the coronavirus pandemic has brought to people's lifestyles, including their eating habits. Reliance on takeaway food has increased massively since the beginning of the pandemic, as the BBC reports, and this reliance appears to be persisting as the lockdown measures are lifted…
Before the pandemic, Britons were spending around £38 per month each on takeaways, home deliveries and meal kits, according to accountancy firm KPMG, a trend that was already growing. But between spring 2020 and spring 2021 average monthly spend per person reached £53...
There can be little doubt that this is not a good trend, at least from the perspective of individual health rather than corporate profits. Research already indicates that regularly eating food prepared outside the home is linked to an increase in negative health outcomes.
Not just pre-prepared but also processed food is clearly playing a role in this increase in childhood obesity.
A shocking new study from Tufts University indicates that ultra-processed food – a massively addictive and unhealthy type of food that has been linked to just about every kind of chronic disease you can imagine, as well as to neurological changes typical of drug addicts – now makes up 2/3 of the calories consumed by teens and adults.
The study analysed nutritional intake from 33,795 children and adolescents (2-19 years of age) across the US, overall and in population subgroups, between 1999 and 2018. The study used data from 10 consecutive cycles of the National Health and Nutrition Examination Survey (NHANES).
The biggest spike in calories came from ready-to-eat or ready-to-heat dishes such as takeaway and frozen pizza and burgers, jumping from 2.2% to 11.2% of calories. The second largest spike in calories came from packaged sweet snacks and desserts, consumption of which grew from 10.6% to 12.9%.
Evidence also suggests that children's levels of screen time has increased by as much as 50%, with corresponding lower levels of physical activity, time spent outside and more sleep.
The mental contribution to this rise in childhood obesity should also not be discounted. In a recent article we reported that the pandemic has had a "devastating" effect on children's mental health.
A new paper shows that as much as 25% of young people have experienced serious depressive symptoms as a result of the pandemic.
"Estimates show that one in four youth globally are experiencing clinically elevated depression symptoms while one in five have clinically elevated anxiety symptoms," says Dr. Nicole Racine, PhD, lead author of the paper.
"We know from other studies that rates of depression and anxiety in youth tend to ebb and flow with restrictions," adds Dr. Sheri Madigan, PhD, co-author of the paper. "When more restrictions are imposed, rates go up. Being socially isolated, kept away from their friends, their school routines, and social interactions has proven to be really hard on kids.
"When COVID-19 started, most people thought it would be difficult at the outset but that kids would be better over time, as they adjusted and got back to school. But when the pandemic persisted, youth missed a lot of milestones in their lives. It went on for well over a year and for young people that's a really substantial period of their lives."
Depression is clearly linked to over-eating and inactivity, and therefore weight gain.
With the pandemic, then, it's clear that we're looking at a "perfect storm" for an increase in childhood obesity.
Evidence suggests that children's eating habits and other behaviours persist into adulthood. If these habits and behaviours persist, that means an adulthood marked by obesity, diabetes, low testosterone and the increased possibility of death from infectious diseases such as the coronavirus.
As well as the serious personal cost, supporting an increasingly overweight and unhealthy population also comes at a great economic cost. By 2030, if obesity trends in the US continue, obesity-related medical costs could rise to $66 billion a year.
It's clear, then, that we need serious action to prevent these grim predictions from becoming reality. Childhood obesity need not become adult obesity.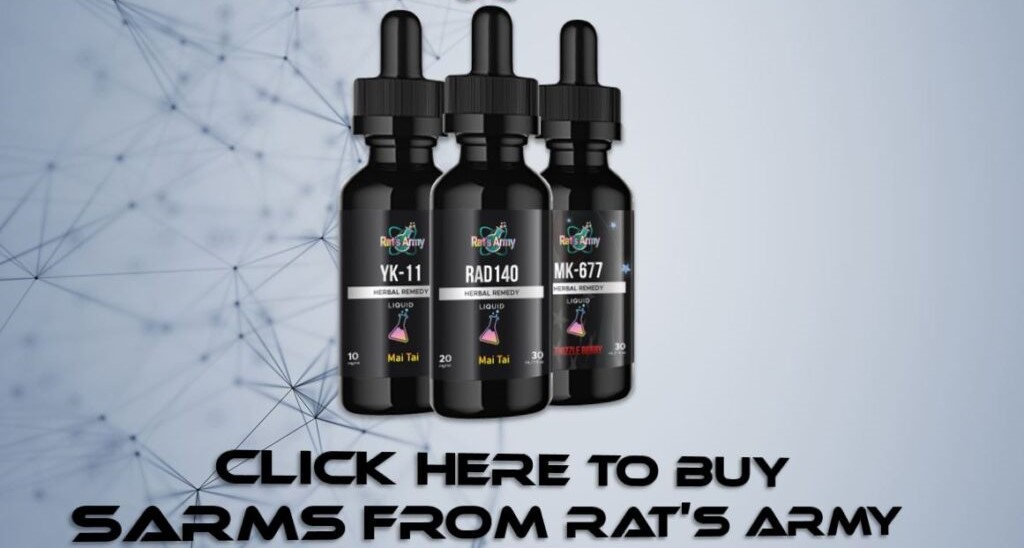 Don't hesitate to email us at [email protected] for personalized coaching and a client questionnaire if you'd like DEDICATED tailor-made personal training on strength training, building muscle, losing fat, developing athleticism, and more — all to your liking, lifestyle, habits, and taste!
Otherwise, don't forget to claim your FREE eBook detailing how to lose 20lb of fat while building muscle in 12 weeks! You can claim it here.
Alternatively, you can pick up a FREE eBook on fundamental strength principles offering an introductory workout program.