With sugar consumption — and obesity figures — running rampant, a study has found that those with a sweet tooth may see their testosterone levels plummet.
Low testosterone levels are a cause for concern with its societal and civilizational impact being well documented as fertility rates tumble.
While there are many factors at play which could all contribute towards a fall in fertility, sugar consumption has been on an upward trend over the past few decades.
Our sweet tooths may spell trouble; with the testosterone-killing obesity epidemic spiraling out of control, metabolic illnesses and other related diseases only add to our health woes.
And like clockwork, obesity, metabolic syndrome, and insulin resistance are all connected to low testosterone levels.
Sugar Consumption Lowers Testosterone Levels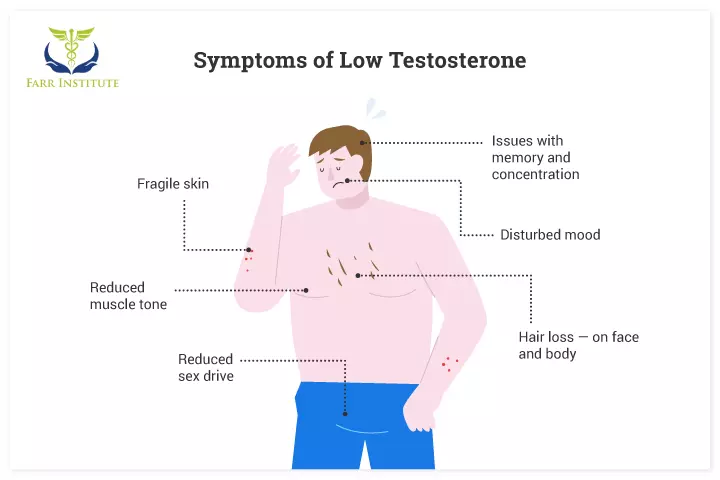 Low testosterone is a subject of repeated focus. As the study's co-author points out: "Both the incidence of low testosterone, or hypogonadism, in men and the annual number of testosterone prescriptions are increasing, likely as a result of the obesity epidemic and our aging population," said study co-author Frances Hayes, MD, an endocrinologist at St. Vincent's University Hospital in Dublin, Ireland, who did the research at Massachusetts General Hospital, Boston.
"The decision to prescribe testosterone therapy is based on the result of a blood sample, so obtaining an accurate measurement of testosterone is key to making a correct diagnosis of hypogonadism."
Grab our FREE testosterone guide here.
As reported by Medical Xpress:
Past research shows that a high level of insulin, the hormone primarily secreted after eating, is related to low testosterone levels. Like eating, glucose intake causes blood glucose (sugar) levels to rise, which stimulates secretion of insulin. Hayes and her colleagues examined the impact of a standard dose of glucose on testosterone levels in 74 men. The researchers administered the oral glucose tolerance test, a screening test for diabetes that involves drinking a sugary solution (75 grams of pure glucose) and then measuring blood sugar levels.
Of the 74 men, 42 had normal glucose tolerance on the test, 23 had impaired glucose tolerance (also called prediabetes) and 9 had newly diagnosed type 2 diabetes.
The authors found that the glucose solution decreased blood levels of testosterone by as much as 25 percent, regardless of whether the men had diabetes, prediabetes or normal glucose tolerance.
Two hours after glucose administration, the testosterone level remained much lower than before the test in 73 of the 74 men, a statistically significant difference, the authors reported. Of the 66 men who had normal testosterone levels before the test, 10 (15 percent) became hypogonadal at one or more time points during the test.
The results did not differ by changes in insulin levels, according to the abstract. Other hormones that could change testosterone measurements also did not appear to affect results. Hayes said more research is needed to find the factor or factors responsible for this drop in testosterone.
Because glucose intake, and likely food, decreases testosterone, she said, "This research supports the notion that men found to have low testosterone levels should be reevaluated in the fasting state."
The study, published in the journal Clinical Endocrinology, determined that 75g of sugar intake causes a 25 per cent drop in testosterone levels for up to two hours after consumption.
All participants underwent a 75g glucose tolerance blood test at baseline, as well as 30, 60, 90 and 120 minutes later.
A number of biomarkers were measured, including levels of sex hormone binding globulin (SHBG), which is used to evaluate men for low testosterone.
Upon analysing the results, the researchers noticed that glucose consumption was associated with a 25 per cent decrease in testosterone levels, which remained suppressed at 120 min compared with baseline, according to Diabetes Strong.
At least 10 of the 66 men with normal circulating testosterone at the start of the experiment experienced a reduction in the sex hormone levels below the hypogonadal range (low testosterone range).
We recommend that you consume a diet full of whole foods, rich in all macronutrients to avoid the dreaded low-T skinny fat look.
If you need a program to reverse the skinny fat look, try our special eBook here.
Don't hesitate to email us at [email protected] for personalized coaching and a client questionnaire if you'd like DEDICATED tailor-made personal training on strength training, building muscle, losing fat, developing athleticism, and more — all to your liking, lifestyle, habits, and taste!
Otherwise, don't forget to claim your FREE eBook detailing how to lose 20lb of fat while building muscle in 12 weeks! You can claim it here.
Alternatively, you can pick up a FREE eBook on fundamental strength principles offering an introductory workout program.