On May 26th, 18-year-old weightlifter Rizki Juniansyah set three new Junior world records in the 73kg weight class at the 2021 International Weightlifting Federation (IWF) Junior World Championships at Tashkent, Uzbekistan. 
Rizki Juniansyah's Impressive Strength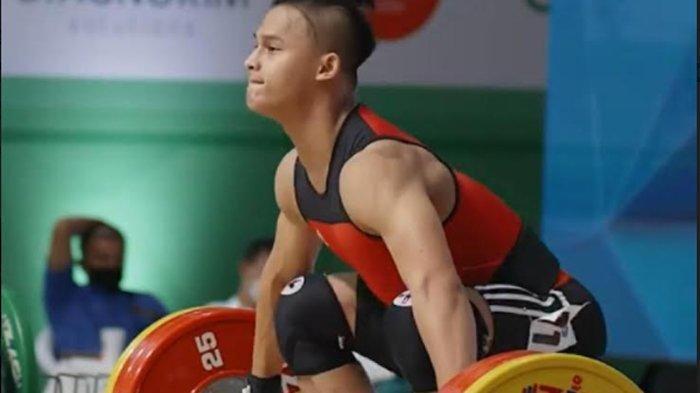 His world records were for a 155kg (341.7 pounds) snatch, a 194kg (427.7 pounds) clean & jerk and a total of 349 kg (769.4 pounds). Representing Indonesia, Rizki's records won him three gold medals.
Watch his world record snatch lifts at 1:02:00 and clean & jerk at 1:52:20 below:
Media outlet Good News From Indonesia pointed out how impressive Rizki's performance was:
The results achieved by Rizki are quite extraordinary because he came out as world champion by a considerable difference in the generation from the silver and bronze medalists. He achieved a total lift of 325 kg, a difference of 27 kg from Vlad (288 kg) and 46 kg from the Ukrainian lifter, Maksym (279 kg).
He displaced world records held by the United States' CJ Cummings, who set records with a total of 347 kg, a snatch of 154 kg, and a clean and jerk of 193 kg at the age of 19 at the 2019 Pan American Junior Championships.
Ready to Level Up this Summer? Try our 12-Week Summer Program to Get in Shape Fast
This isn't the first world record Rizki set. At the 2020 Asian Youth & Junior Championships, just before his 17th birthday, he hit a Youth world record snatch at 139 kilograms (306.4 pounds) and total at 307 kilograms (676.8 pounds). Rizki has set a total of five different records between the Junior and Youth divisions.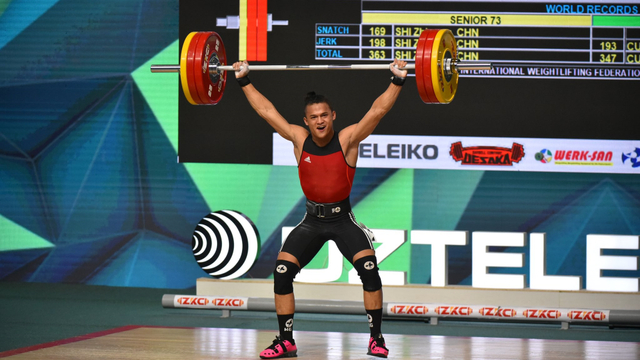 Rizki told Good News From Indonesia how he felt about his achievements:
I am quite happy with the results I have achieved at this time, this is the fruit of hard training during the National Pelatnas. I thank you for the support and prayers given by the people of Indonesia and especially Banten.
He said he has further to go:
After this I continue to train in order to achieve better results, especially since my batch at the World Championship this time is still below the record of my generation during training.
Herculean Strength will continue to report on up-and-coming talent.
Bodybuilding Foundations: A Video Course to Forge a Physique From Iron