If you're looking for a complete course to help you achieve financial freedom online, then look no further: the Blog Money Blueprint course is everything you need in one neatly rolled package that is more valuable — and significantly cheaper — than most college degrees.
Trying to get your online business to work can be hard — especially when monetizing your passion.
Nobody would turn down making money while they slept.
Many of us are left vacant, unfulfilled by the corporate 9-5 lifestyle, which, to be honest, isn't for everyone. I did it for three years and that was enough. It was soul-destroying and my best efforts went unnoticed — absorbed by corporate politics and petty bureaucratic uneasiness.
Now, if you're somebody desperately wanting to leave the rat race behind, I thoroughly recommend you try the Blog Money Blueprint course.
Why?
Because you will save hundreds of hours worth of painstaking trial and error as well as thousands of dollars on ineffective materials, plugins, agencies, etc, that won't endow you with similar depths of applicable knowledge to lay the foundation to your financial freedom.
And I don't say this lightly either; Blog Money Blueprint put my blogging abilities on steroids. In a few months, I went from a double-digit bank balance to a top income from multiple streams combined.
I, personally, have 7 years of higher education under my belt — all of which was, ultimately, in vain after discovering this course and launching Herculean Strength.
Largely thanks to Blog Money Blueprint, I was able to fast track my income from blogging in a couple of months to what I could be earning in ten years had I stuck with my academic credentials — in other words, this blogging course proved exponentially more valuable than both a Bachelor's Degree and Master's Degree combined.
And now, the sky is the limit; this blogging course genuinely changed my life, for the better.
Jon is an experienced blogger who makes at least $20k per month through blogging — and he has been through it all. The information he dispenses is sourced from his own grueling experiences growing his website (masculinedevelopment.com) as well as hundreds of hours of compiled research to create a hard-hitting, high-ranking website to tussle with the legends.
How this course will improve your life:
Build a website from scratch
Structure your website effectively
Save untold time and money in wasted efforts
Teach you how to grow readership
Monetize your passion
How to earn 5+ figures per month without creating anything
Rank on search engines
Begin to enjoy financial freedom in self-actualizing work
Click here for more information on how to enroll in Blog Money Blueprint
BLOG MONEY BLUEPRINT: The Details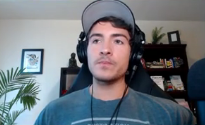 Blog Money Blueprint contains very detailed videos with a personable and clear delivery most lecturers fail to possess. The course is tidily subdivided into organized modules spanning over almost 24 hours of video content. It took me almost a month to view the entire course while going through the recommended helpful links and resources.
Jon also offers an interactive chat group for students of the Blog Money Blueprint course to help them navigate through the content.
The course itself also provides detailed methods to catalyze success employed by some websites to gain a competitive advantage over much larger enterprises.
And what separates Blue Money Blueprint from other courses is the depth of insider knowledge when it comes to demystifying effective practices some websites use.
After finishing the course, you must be actively trying to sabotage your website to FAIL to succeed.
The course's modules include topics on:
What mindset you must adopt
How to choose a niche that's right for you
How to monetize your website
How to grow your audience
How to start growing your blog from scratch
What plugins to download
How to build SEO
How to build Domain Authority
How to write the correct articles
How to make a lot of money without creating any physical products
Lead acquisition and sales conversion
Affiliate advertisement masterclass
What pitfalls to look out for and how to avoid them
Marketing
And a lot more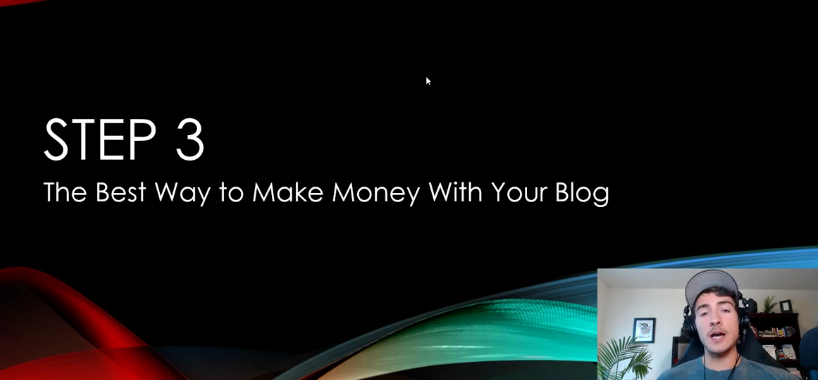 Within, you will learn how to structure your blog, plan keywords for you to rank on social media in no time, learn how to make considerable money WITHOUT having to create any products, as well as grow your readership.
Many novice bloggers will begin writing without a specific niche or structure in mind.
Ultimately, this will stifle their progress, falling prey to this common error.
And this is one of the reason why bloggers give up and re-enter the soul-crushing rat race — because their blog isn't generating any traffic in spite of their interesting content.
Without structure or knowledge about SEO, you would need to be one of the lucky few to leapfrog your more experienced and well-monied competition.
You will learn how to rank among the greats within your niche, as well as underhanded tactics other blogs employ to gain a strong competitive edge.
Blog Money Blueprint reveals, in an easily-digestible program, how you can be endowed with years-worth of blogging wisdom without even buying your web domain!
Thousands of other bloggers out there wish to have been gifted a similar degree of knowledge before getting started. Fewer people would have given up, only to rejoin the 9-5 and be left dissatisfied with their lifestyle.
One of the greatest attributes of Blog Money Blueprint is in its organization taking you through what you have to do on a step-by-step basis.
Assuming you apply the information provided in Blog Money Blueprint and write well about interesting topics, you will begin to reap the rewards of this course sooner rather than later.
Click here for more information on how to enroll in Blog Money Blueprint
The Course is For Everyone
Blog Money Blueprint isn't just for beginners, either.
If you're an experienced blogger, looking to take your work to the next level, or simply finding avenues to increase your income online, then the content within Blog Money Blueprint can help you strap a rocket onto your income.
Jon's approach is straightforward and is spoken over a Powerpoint presentation; if English isn't your first language, the visual will help you internalize the content within the course.
Conclusions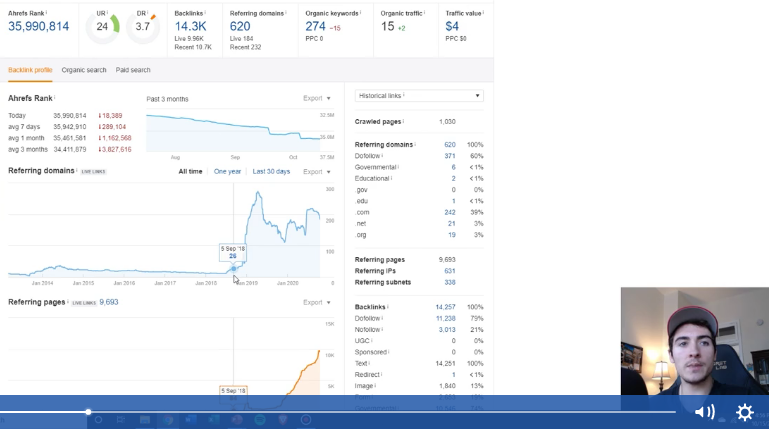 All in all, Blog Money Blueprint is brimming with high-quality digestible content that WILL give you a competitive advantage over other bloggers/websites with years' more experience.
Herculean Strength would not have grown as rapidly without the sage expertise provided by Jon.
The course itself is worth far more than the money you will squander attempting to make a fraction of the progress that you would with the actionable knowledge within Blog Money Blueprint.
Furthermore, by applying the knowledge from the course, the enrollment fee will be a drop in the bucket compared with what you could be earning in a few months after completing it.
You can revisit each module as many times as you need to fully absorb its content. As you grow your blog/website you can implement Jon's advice to help you fast track your progress.
As we've previously mentioned, Jon offers a support chatroom for those who might need a little more targeted assistance while completing the course.
The course itself will provide you with the means to radically alter your life for the better — as it did for me.