European food-delivery companies posted massive losses yesterday, reports Bloomberg.com.
Delivery Hero SE's shares lost almost a third of their value, or about 5.1 billion euros ($5.8 billion). A further 13% slump was announced today as analysts slashed price targets for the stock. Heavy losses were also posted by Just Eat and Deliveroo.

Food-delivery companies: tumbling stock as economies re-open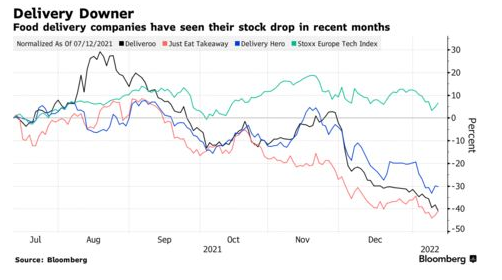 As we reported late last year, the pandemic lockdowns were an enormous boon for companies like Delivery Hero and Deliveroo, as restaurant closures saw more and more people turn to online orders.
There has since been a crashing fall in use of these services since economies in western Europe began to reopen. All three European food delivery companies mentioned above have had their shares fall by more than half after they reached record highs over the course of the pandemic.
"It's a reality check going on in the market in many respects that these businesses are not simplistically scalable in the way that technology often is," Neil Campling, head of TMT Research at Mirabaud Securities, told Bloomberg.
New rules from the European Commission could also make it harder for these companies, by re-designating workers in the gig economy as proper employees. Rules are also changing in cities across the US, putting further pressure on the food-delivery companies.
Want to be healthier in 2022? Eat more food prepared at home



Researchers from the University of Washington interviewed 437 residents of nearby King County and had them complete a questionnaire detailing their eating experiences. They compared this data to a metric devised by the USDA called the Healthy Eating Index.

The index, which evaluates adherence to federal guidelines set for a healthy diet, is weighted on a 100-point scale.

The study shows that those who cooked at home roughly three times a week had an index score of 67., whereas those who doubled the number of times they cooked at home had a score of 74.

Home-cooked meals means families enjoying diets lower in calories, sugar, and fat, at no extra cost to the monthly food budget.

"By cooking more often at home, you have a better diet at no significant cost increase, while if you go out more, you have a less healthy diet at a higher cost," notes Adam Drewnowski, the study's lead researcher and a professor of epidemiology, in a university release.

Click here to read more about this new research and how to implement it into your own life
Companies like Deliveroo are attempting to pivot with new offerings, including fast deliveries of consumer goods, but these services remain unproven at present.
There is increasing competition to contend with too, from companies like Getir, Gorillas, Zapp and Gopuff, all of which offer rapid delivery of groceries from supermarkets and shops. Delivery Hero and Deliveroo are both investing in their own services to compete with these newcomers.
"We're still growth, we've always been growth and we'll probably always be growth and we probably even double down a little bit harder on some areas in these days as others have to pull back," Delivery Hero Chief Executive Officer Niklas Oestberg said in an interview with Bloomberg, on Thursday.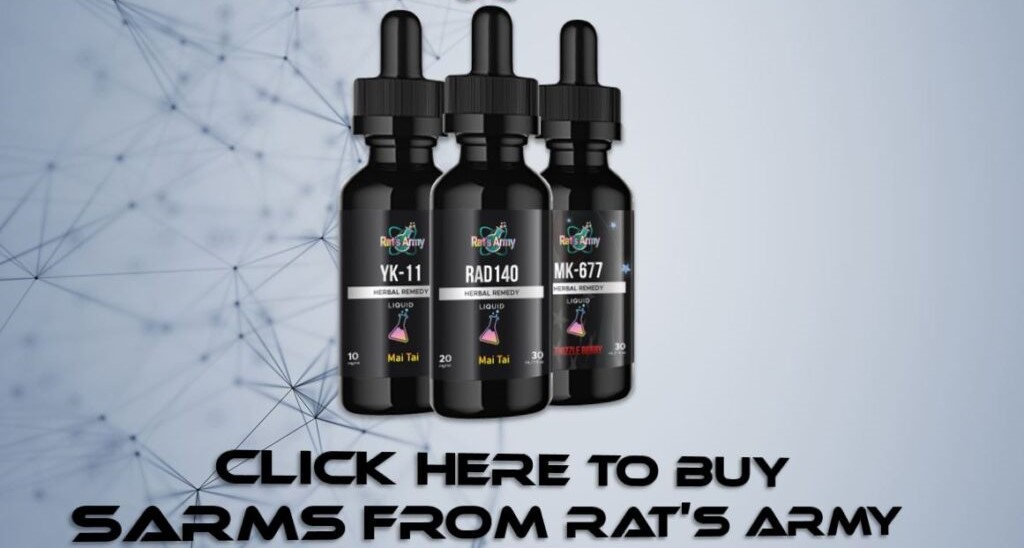 Don't hesitate to email us at [email protected] for personalized coaching and a client questionnaire if you'd like DEDICATED tailor-made personal training on strength training, building muscle, losing fat, developing athleticism, and more — all to your liking, lifestyle, habits, and taste!
Otherwise, don't forget to claim your FREE eBook detailing how to lose 20lb of fat while building muscle in 12 weeks! You can claim it here.
Alternatively, you can pick up a FREE eBook on fundamental strength principles offering an introductory workout program.