Inflation is forcing Americans to skip meals or cut down on their food intake to scrape by, according to the Daily Mail.
The newspaper reports that,
One third of households are skipping meals or reducing the size of portions and nearly two thirds would struggle to raise $400 quickly, according to a study on months of runaway inflation hurting everyday Americans.
Consumer data firm Dunnhumby says shoppers increasingly feel the pain of rising grocery store prices, which many respondents said was far higher than the official 13.5 percent rate recorded by the Bureau of Labor Statistics.
Food insecurity is on the rise across the country, researchers found, with 18 percent of the survey's roughly 2,000 participants saying they were not getting enough food to eat.

Inflation: Americans eating less to cope with price rises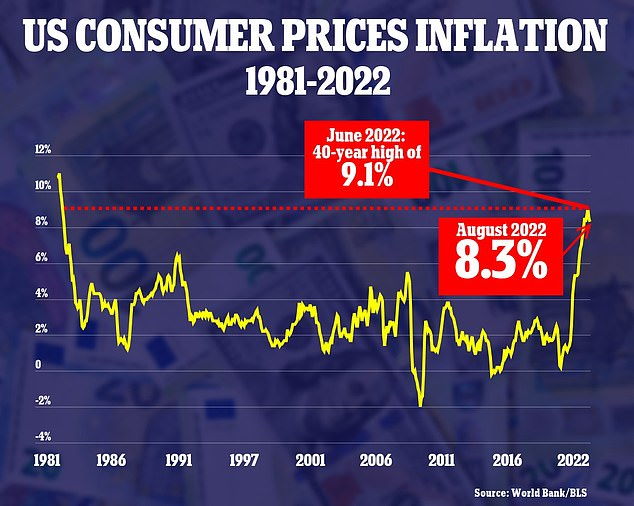 31% of household have either skipped meals or cut portion size to cope with rising prices, according to the survey data.
Millions of households lack a safety net and would be unable to raise $400 if they had to. Sixty-four percent of those surveyed said they would have trouble doing this – a 4% rise on last year.
Residents of Oklahoma and Louisiana appear to be suffering the worst, with 77% of people in both states saying they couldn't raise $400 in a hurry. By contrast, 42% of Wisconsin residents said they would have such trouble.
Shoppers are already transferring their spending to low-cost stores and cutting their spending.
Staples like eggs and milk have seen sharp price increases. The price of a dozen eggs rose from $4.63 to $7.69 in some stores.
The price of milk has risen 17% in the year to August, while oranges have risen 14%, coffee 19% and breakfast cereals 23%.
Consumers are also complaining about so-called "shrinkflation", in which companies reduce product sizes without cutting the price.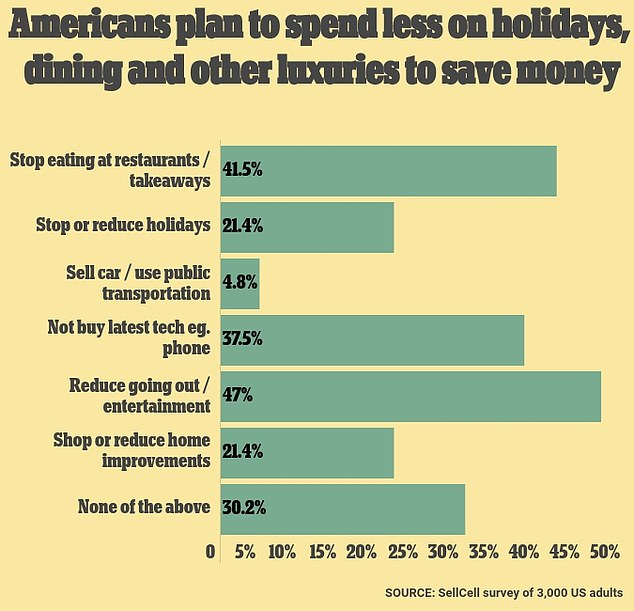 The Daily Mail reports,
According to SellCell, which also tracks consumer data, millions of cash-strapped Americans are cutting back on luxuries, entertainment, grocery shopping, switching off electrical appliances and scouring for new sources of income amid the economic squeeze.
Nearly half of Americans say they are cutting back on movies, shows and other forms of entertainment to make ends meet, while 41.5 percent will stop eating at restaurants or ordering takeaways.
Millions are looking for ways to make money, researchers said. Nearly a fifth of respondents were looking for a second job and more than a tenth are selling old televisions, computers and other technology gear to raise cash.
Polling from KFF, The Wall Street Journal, NBC News and others show that inflation and gas prices were important to voters in the upcoming midterms, which will determine which party controls Congress.

Don't hesitate to email us at [email protected] for personalized coaching and a client questionnaire if you'd like DEDICATED tailor-made personal training on strength training, building muscle, losing fat, developing athleticism, and more — all to your liking, lifestyle, habits, and taste!
Otherwise, don't forget to claim your FREE eBook detailing how to lose 20lb of fat while building muscle in 12 weeks! You can claim it here.
Alternatively, you can pick up a FREE eBook on fundamental strength principles offering an introductory workout program.