Vending machines selling edible insects have started to appear in Japan, reports Euro News.
Young Japanese entrepreneur Osawa Asami installed a vending machine offering a range of insect-based snacks in the town of Takamori in Nagano Prefecture in central Japan.
"I hope people will feel open to trying it and take it home with them as souvenirs," she said.

Edible insects straight from a vending machine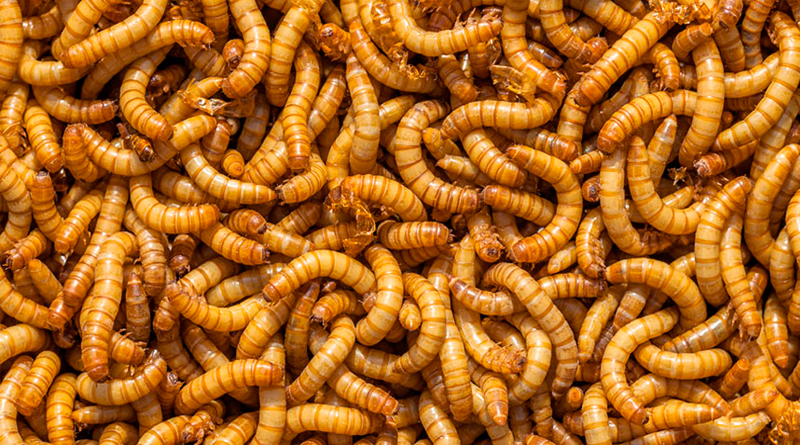 On offer are 18 types of deep-fried insects, including crickets and grasshoppers. Some are sprinkled with salt, and some are chocolate covered. Prices range from 1,000 to 2,600 yen, or between $7.50 and $19.50.
Last month, Osawa set up another vending machine with edible insects in the village of Achi. She says it was so popular, some of the insects even sold out.
Nagano Prefecture has a culture of eating insects, the entrepreneur explains, so she hopes the edible insects will gain popularity through the vending machines.
We should be eating more insects and using their waste to grow crops, says leading scientist

A leading plant scientist from the Netherlands has claimed that we should get used to eating more insects, not least of all because their waste can be used to help grow crops.

In an opinion paper published the journal Trends in Plant Science, Marcel Dicke and his colleagues discuss the benefits of using the waste from insects raised for food and feed production to promote sustainable crops. According to the authors, this approach could enhance plant growth, health, pollination, and resilience.

Dicke and his colleagues see the application of insect byproducts to crops as a novel step towards a circular food system. Circular systems are systems in which there is very little to no waste.

Under such a circular system, the insects would be fed waste streams from crop farming or food production, and the insects in turn would provide humans with food. The leftovers – i.e. the waste – from insect production could then be used to bolster crop growth.

"I have eaten crickets, mealworms, and locusts," says Dicke. "Many people in in our part of the world need to get used to eating insects, but I can tell you that I've eaten many other insect species around the globe, and I've always had a wonderful meal on them."

Click here to read more
The global edible insect market is poised to boom, according to investment bank Barclays. Citing data from Meticulous Research, it forecasts the industry will grow to €6.7 billion by 2030 from less than €850 million in 2019.

Don't hesitate to email us at [email protected] for personalized coaching and a client questionnaire if you'd like DEDICATED tailor-made personal training on strength training, building muscle, losing fat, developing athleticism, and more — all to your liking, lifestyle, habits, and taste!
Otherwise, don't forget to claim your FREE eBook detailing how to lose 20lb of fat while building muscle in 12 weeks! You can claim it here.
Alternatively, you can pick up a FREE eBook on fundamental strength principles offering an introductory workout program.