Want the body of your dreams without putting in any of the necessary effort? Well, you may just be in luck — try the Smitzen body suit and your dreams will come true.
The need for diet and exercise over several painstaking years is now a relic of the past. The Smitzen body suit will grant you the body everyone covets.
Smitzen Body Suit For an Amazing Figure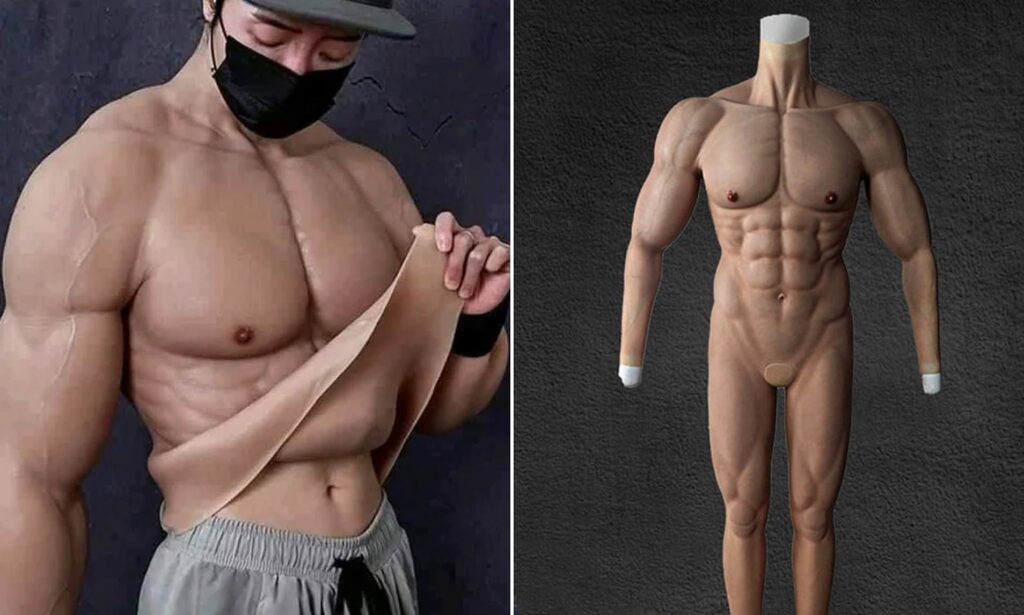 Chinese website Taobao is selling silicon body suits that give the appearance of being massively ripped, without the wearer ever having to break a sweat – although we imagine the close-fitting pieces might get a little clammy as the weather heats up.
A range of suits is offered, including, upper-, lower- and full-body suits, at a range of prices, beginning at around $120.
The chest piece and full-body suit on offer
The realistic silicon suits are likely to appeal to be especially appealing in the wake of the global lockdowns. American millennials, in particular, have been hit hard by the social restrictions, with a shocking recent poll showing that 41% of them had gained an average of 41lb extra weight over the last year.
https://twitter.com/jon_rauch/status/1374005513256640524/
If instead you're somebody who is prepared to work hard to get the body they desire, we're offering our twelve-week Summer Superhero programme, guaranteed to get you in the best possible shape of your life.
One customer's progress after seven weeks of the Summer Superhero programme
Even if you still don't have access to a gym, as many don't, we've got you covered. The programme contains four programmes:
No gym at all
Some gym equipment
Kettlbells and dumbbells
Full gym setup
This program also includes:
Worksheets to track your progress
Acclimation, transitional, and peak phases to increase intensity throughout program
Diet sheet including how to take measurements properly
Enhanced Fat Loss Tips
Guide to HIIT exercises
Dozens of tips and pointers to help you reach your goals fast
So what are you waiting for? Go get your dream body – it's just twelve weeks away!